Photo Gallery of Events & Special Activities
Getting vaccinated lets families gather safely. Learn more about the #COVID19 vaccine so that you can get back to doing what you love with those you cherish: #SleeveUp4HeadStart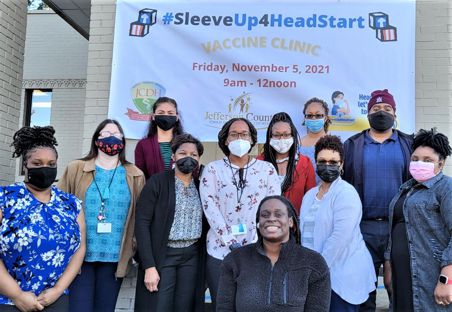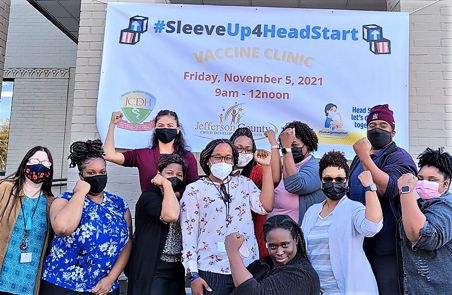 JCCDC Family Fun Day! May 13, 2016 was held at Crestwood Park. Mrs Reynolds – Parent, Family & Community Engagement Coordinator said: "I would like to personally thank all of you for your support and hard team work that made the "Family Fun Day" a great success for our families and the children that we serve. Some parents have called to express that the children had a wonderful time! We couldn't have done this without you! Thank you all so much for your support."
Winnie the Pooh makes a special appearance and Dora the Explorer dances with the kids at JCCDC Family Fun day held at Crestwood Park.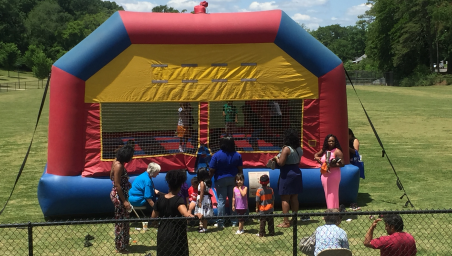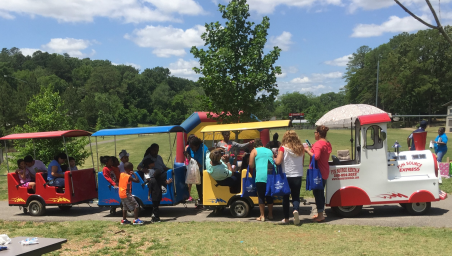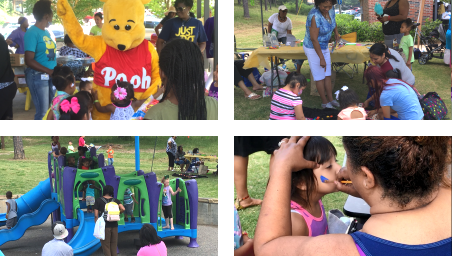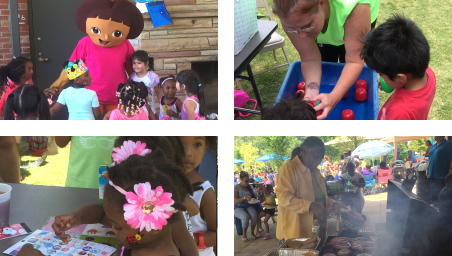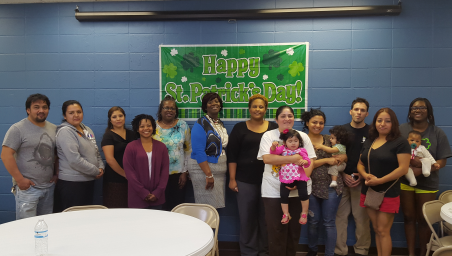 Child Abuse & Neglect Training that was held Thursday, March 17, 2016 at JCCDC. Guest speaker was Tonya Ryan Coker from DHR. Picture of parents who attended, the speaker & Rhonda Reynolds from JCCDC.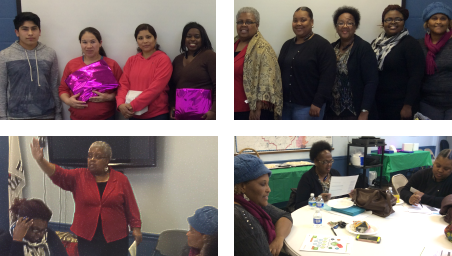 Budgeting & Financial Literacy workshop that was held Tuesday, January 12, 2016 at JCCDC AT 6:00 P.M. Guest speaker was Veronica T. Perry from Regions Bank (Midfield), Assistant Vice President and Branch Manager. All attendees learned a lot and parents enjoyed it.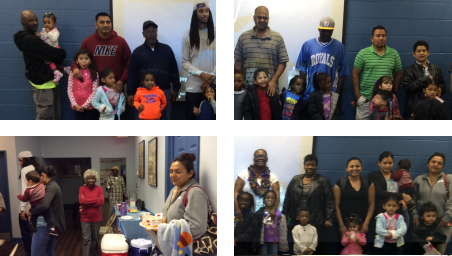 JCCDC Male Movie Night that was held on Thursday, December 10, 2015 at 6:00 p.m. Dads/significant males along with their Head Start-Early Head Start children watch movie and ate together. The title of the movie was "Abominable Christmas" the children enjoyed the movie.
Bridging gaps and building partnerships! "Providing Comprehensive Services since 1972"